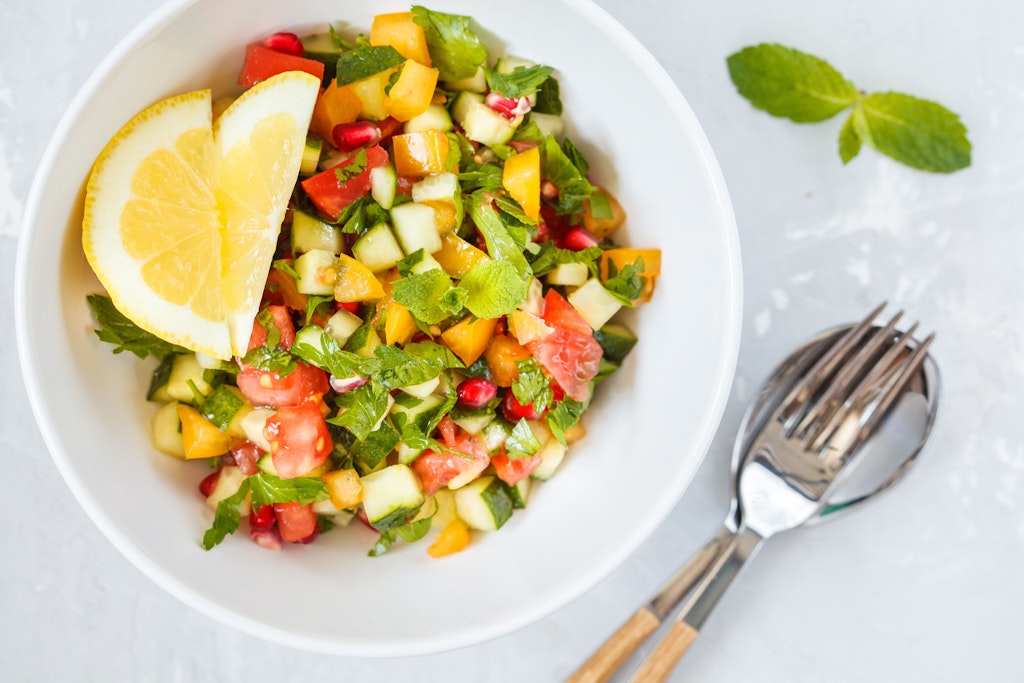 Especially when grilling in warm temperatures, you have a craving for refreshing beverages in addition to hearty meats or rich grilled cheese. Some ask for a beer or a soda, while others try to counter that with side dishes. A perfect recipe for this is undoubtedly the Israeli salad. It's crisp, fresh and delicious – and that's how it's made!
Now also read: Grandma's Traditional Cucumber Salad – The Salt Trick Makes This Recipe So Delicious! >>
Ingredients for an Israeli salad
You need 2 large fleshy tomatoes, 1 cucumber, 1 red onion, 1 lemon, ½ yellow pepper, ½ green pepper, ½ bunch of parsley, 3 tablespoons of olive oil, salt and pepper. If you like, some sumac.
Also Read: The Perfect Grilling Dish: Just Make Grandma's Stuffed Grape Leaves! >>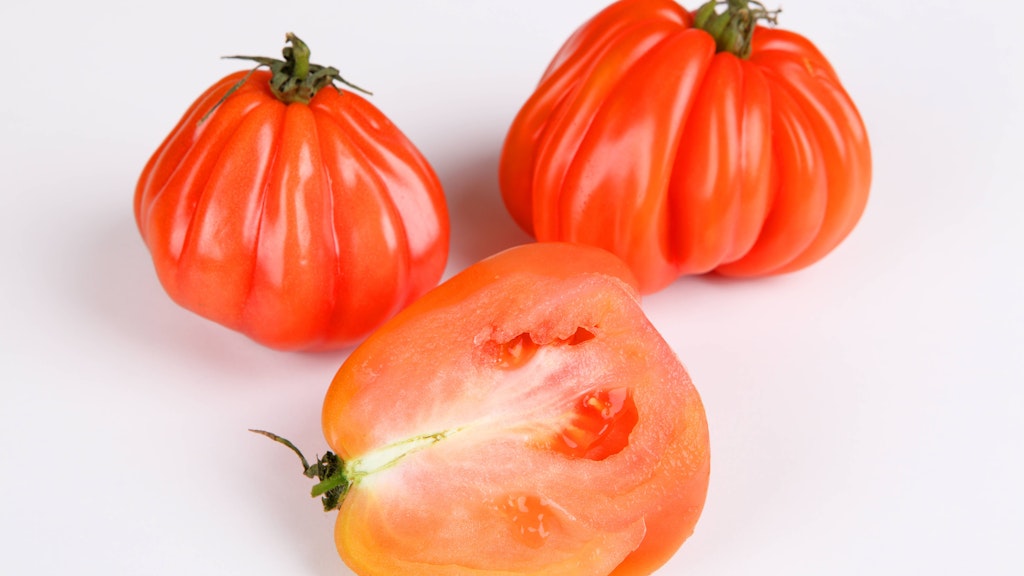 Also read: Easy, quick and incredibly healthy: Roasted Broccoli with Garlic is the perfect dinner! >>
The perfect barbecue side dish: Israeli salad recipe
And it's that simple: Puree the tomatoes in a small bowl and then cut the meat into small cubes.
The diced tomatoes are placed in a large bowl, which is then filled with the other ingredients. Also cut the cucumber and cut the meat into small cubes. Peppers and red onions are also cut in such a way that their size matches the other ingredients.
Also Read: Three Easy Home Gardening Tricks: Here's How Your Supermarket Basil Will Survive More Than Just A Few Days! >>
For the sauce, mix the juice of one lemon with the olive oil and a little salt and pepper. Now chop the fresh parsley and mix it into the sauce. You are welcome to add a few spoonfuls of the tomato seeds you collected to give the sauce more volume. A small pinch of sumac can also add a new kick.
Pour the dressing over the salad and mix well. The whole thing should now stand for at least half an hour and be mixed again before serving. If you want, you can garnish it with fresh herbs like coriander or mint.
Try it, bon appetit!