Status: 09/01/2022 09:30 AM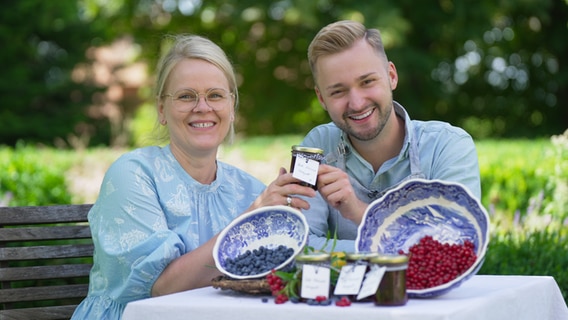 Together, Elisabeth Neufeld-Picciani and Jan-Philipp Baumgart prepare delicious summer fruits.
Summer brings us the most beautiful fruits in the north: raspberries, cherries or plums. Unfortunately, the season is very short and the garden grows more than you can eat yourself. And since fruit simply tastes good at any time of the year, Elisabeth Neufeld-Picciani and Jan-Philipp Baumgart fill the glass with wine.
Every Thursday: Wake up at Nordmagazin
From now on, the palace owner and novice chef will serve a wide variety of flavors from the garden every Thursday at Nordmagazin. It is not only fruity but also hearty. So you can now look forward to the delicious plum ketchup. Elisabeth Neufeld-Picciani tries out different recipes in her manor house in Volzrade near Lübtheen and has perfected them over the years. It relies above all on special spices that please the palate. You can find all the recipes of the show "Rein ins Glas" at the bottom of this page.